Media Alert DRAFT- October 18-2020
SAVE THE DATE:
WELL CARE BECAUSE WE CARE -GREATS TO UNITE FOR LIFE LONG HEALTH & BEAUTY – THURSDAY, OCTOBER 22 – 4- 9 PM – THE CHURCHILL CENTER – FULLERTON, CALIFORNIA.
Invitation To The Churchill Center Inauguration – Vip Reception Hosted By Dr. Dana Churchill With Guest Appearance By Actress – Environmentalist Kelly Pantaleoni, Award Winning Producer Don Boyer – Director Melinda Boyer World Premiere Amazon Prime -'The Awakening Series' -Book Signing – Gourmet Cuisine By Chef Dreizen For Life Long Health & Beauty – Thursday, October 22 – 4- 9pm – Fullerton, California.
by CristianeRoget, Sr.Correspondent AdAvenueGroup – Forbes France rogetlink@adavnuegroup.com
Los Angeles/CA The much anticipated inauguration of The Churchill Center will commence Thursday – October 22 from 4 to 9 pm at 1950 Sunny Crest Drive – Suite 2000, Fullerton, CA 92835. Guests are invited to celebrate with Dr. Dana Churchill and his renowned staff of medical specialists. The esteemed group of health consultants will share their unique holistic approach to healing and beauty. "By combining the latest in scientific breakthroughs and empirical ancient wisdom that integrates the body, emotions, mind and spirit, the Churchill Center has for over two decades produced profound results and a better life for all of our family of patients," confirms Dr. Dana Churchill.
The occasion will also commemorate the debut & signing of Dr. Dana Churchill's latest book , "From Debilitating Illnesses to Abundance". Drawing from first person experience and treating patients of all ages, ethnicity and gender and whose illnesses were both chronic and in some cases diagnosed as fatale, Dr. Dana Churchill provides evolutionary treatment protocols and lifestyle alterations for all.
Guest's will be joined by a special appearance by critically acclaimed actress Kelly Pantaleoni CEO of the global environmental advocacy  GiveBackackers.org – @GiveBackpackers. Of Australian descent, Kelly is standing strong in the face of adversity. She is distinguished not only for her time
on the screen but is circumventing the planet with a passion for purpose driven projects. Most recently she inspired a sustainable sewing program with at risk women in Uganda and is leading up a campaign "Beauty For the Vote'. The GUESS ™ Model is currently on the festival circuit credited with producing a film that provides a greater depth of understanding for those debilitated by mental disease and are seeking the path to inner strength and balance. Her recent work is revealed on Instagram  @kellypantalioni.
Fiorella Dreux, Chrissy Kai – Dominika Juliet and Kelly Pantaleoni (https://www.youtube.com/watch?v=_pLRStj5lAs)
Dr. Churchill's approach to healing and aesthetics navigates a course that treats the underlying causes of disease and aging by applying the best proven scientific knowledge known to the medical community today. He emphasizes that small attainable changes in diet, lifestyle, therapies and treatments can result in mastering wellbeing, beauty and health for life. He describes what metaphysicians, like Dr. Albert Einstein have known for thousands of years, that is, the space time continuum reveals itself in every finite cell and on into infinity. By treating the root cause of disease and restoring the body, mind and spirit's natural balance lifelong health is attainable to all.
T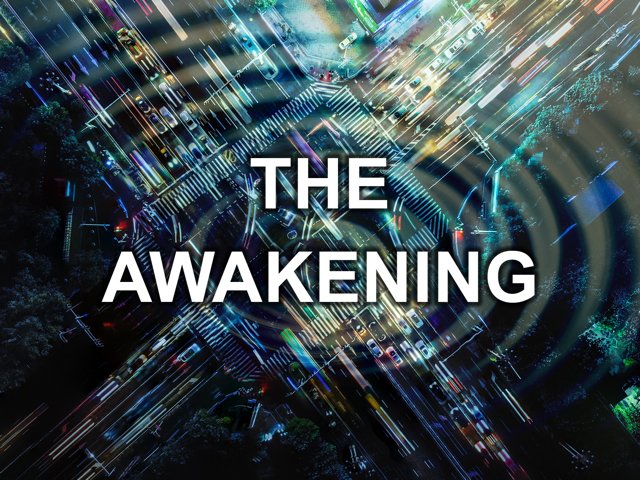 he world premiere of Amazon Prime's, 'The Awakening' series with the spotlight on Dr. Dana Churchill – will be the highlight of the reception. The award – winning Production and Directorial Team Don Boyer and Melinda Boyer will be honored guests. The Awakening Series is a natural progression of their critically acclaimed movie 'Beyond the Secret – The Awakening', co-produced with Dr. Travis Fox, Jeffrey Levine and John Sachtouras. Recipient of 10 global awards the series is reminiscent of Francis Ford Coppola's 'Koyaanisqatsi' a life out of balance. A moderated and insightful Q & A session is slated to follow. beyondthesecret.tv
A live musical performance by the Tony Chen will complement the proceedings. Chen's inspired compositions soar into a universal realm. Fans have commented "he is not of this world". Enjoy a Chef Demonstration with gourmet, all-natural appetizers under the direction of lauded Chef Jason Dreizen who acquired his skill in the kitchen as a child at his grandmother's apron strings. Mrs. Cindy Churchill will be presenting sea fresh sushi straight from the docks of the Santa Barbara Fish Market. The chefs are internationally recognized for Farm to Table inspired recipes with ingredients provided in part by the Butchery in Brea. Taste and culinary pleasure are not sacrificed at the hearth of health and diet. The Churchill Center prescribes a nutritious health plan with the expertise in creating dietary programs for individuals who suffer a spectrum of dietary sensitivities and weight challenges. Fine Wine by Bi Bo Beverages Bianchi Winery in Paso Robles will be paired with delectable hors d'oeuvres complemented by a traditional artisanal herbal Tea Service. Vector International Pictures (VIPictures.com , AdAvenueGroup.com /Forbes Magazine) and Zrills Digital Communications are credited with the Production of the The Churchill Center Inauguration.
Read More:
Serving the Southern California community as a primary care health and beauty provider The Churchill Center ™ has successfully treated patients (and now the next generation) who suffered from the most chronic illnesses, weight, poor body image leading to low self esteem, libido issues and curable diseases. They also specialize in non-invasive, nutritional longevity, age management and aesthetic beauty procedures to reach and exceed their patient's aspirational goals. The evening will round out with direct engagement with esteemed medical colleagues of the Churchill Center answering questions you may have been hesitant to ask.
The Churchill Center specializes in preventative therapies and life changing science. Dr. Dana Churchill, Director of The Churchill Center, serves to guide his patients on the path of achieving lifelong wellness and 'true' Beauty'. Evening Attire suggested. Glamorous Gift Totes by FreeSet .org VIPictures.com To R.S.V.P. visit – TheChurchillCenter.com , 714-519-2121 I Media – RSVP 310-220-9118 I info@TheChurcillCenter.com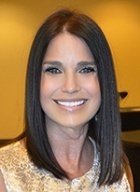 -word count 800 – Media Contact-
C. Roget
Sr. Correspondent
AdAvenueGroup/Forbes France
Co-Founder – VIPictures.com
co-modeco.com -artbasil.test
310-220-9118