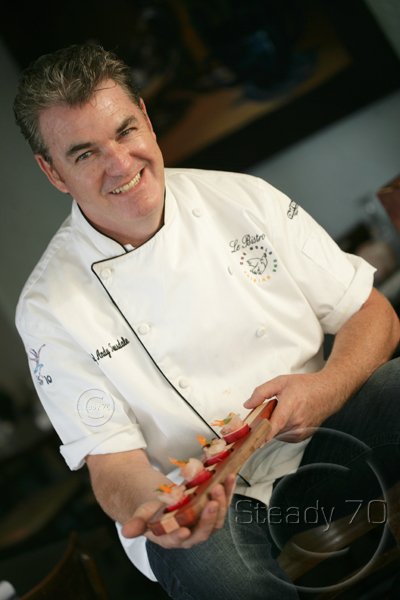 Andy Trousdale, Le Bistro Lighthouse Point, Fl. Surviving Veteran of one of Gordon Ramsay's Television Shows.
"The food is stunning at Andy Trousdale's, Le Bistro in Lighthouse Point, Florida", according to Gordon Ramsay.  Coming from the reincarnation of the 'soup nazi' otherwise known as the 'tyrant in the kitchen', Ramsay's accolade weighs in on the far side of spectacular. Kudos are also in order from John Tanasychuk, lauded food and restaurant critic for the Sun Sentinel who claims that "Elin and Andy Trousdale first caught his attention in '09 as the reigning and current Garlic Chef Champion".
This is a chef with a solid foundation in humility.  Having begun his culinary career as a graduate of the High School Culinary Program in England.  Scrubbing pots and polishing silverware were the lower rungs in becoming the world class chef he is today. A testament to tenacity their Le Bistro in Lighthouse Point is celebrating its 12th year at the same location. In the mercurial restaurant trade this is the equivalent of light years.  Refusing to pare down food quality as the economy went in a tail spin,  Andy would  drive to Homestead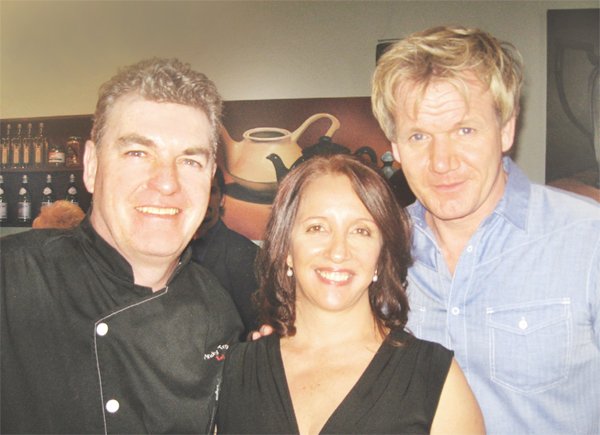 to source micro greens and edible flowers.  Conscientious service is likened to serving an extended family and catering to their every dietary whim or requirement.  Trousdale and Le Bistro continue to gain recognition as one of the most sought after dining destinations and culinary classroom experiences in the Palm Beaches.
This handsome and charming couple gained experience in some of the world's finest restaurants including Michelin and Relais et Chateaux established in France, England, and Holland.
Watch the Art Basil blog for insights on what he plans to prepare to 'wow' audiences at this year's edition of Art Basil to be presented at Red Dot, Friday, December 7, 2012. To confirm your reservation contact eat@artbasil.test