For Immediate Release – December 3, 2018
Sr. Correspondent- Cristiane Roget for AdAvenueGroup.com / ForbeFrancais
SALVATORE ZAGAMI, DANIEL STANFORD,  YANLUIS BERGARECHE and  DUDLEY BACQUIE, TRAN$PARENT, JOHN PAUL MARTIN, CERJ LALONDE AND STEWART PRICE  EXHIBITING AT TWO LOCATIONS – ONE SOUTH BEACH – FAIRWIND HOTEL & MIAMI FASHION COLLECTIVE WEST WYNWOOD FAD.DISTRICT.
Miami/FL FRIDAY – DECEMBER 7, 4PM – 8PM.  Lawrence Johansen, Publisher of Livin' Lux, Jennifer Sclafani Founder of Miami Fashion Collective and media partners AdAvenueGroup / VIPictures  are inviting Art Enthusiasts, Collectors and members of the media to the HOTEL FAIRWIND, at 1000 Collins Avenue 33139 in South Beach, Florida. Guests are invited  to a Champagne Collector's Preview and Rooftop Reception presided over by Lisa Sussman, TV Host, Author and Affordable Smart Habitat Advocate, Woman of Achievement 2018 with informal press conference to Meet the 12 Artists and experience the trend setting product activations produced by Miami Fashion Collective in Association with Stanford Emporium and artbasil.test set to coincide with ArtBasel 2018. The citywide pop-ups feature inspiring exhibits and a full portfolio of libations by Lamborghini Estate Wines and South Beach Brewery at the new – to – debut  10 & Collins – Food & Spirits located in the Fairwind of the  4.5  star rated hotel.
SATURDAY, DECEMBER 8, Noon to 9PM. The  MIAMI FASHION COLLECTIVE Group Exhibit and  GARDEN OPEN HOUSE PARTY unfurls  in West Wynwood in the heart of the  Fashion Allapattah Design District (FAD.D.) The all-day outdoor gathering includes the 8th Annual artbasil.test CHEF'S SHOWCASE.  Complimentary Wine and Spirits will  be served  and  the chef and mixologist demo  incorporates Thai Basil sponsored by ROCK GARDEN HERB'S Performance by Ignacio Naranjo  and Performance Art Exhibit by Yanluis Bergareche.  731 NW 28th Street, Miami, 33127. (Corner of NW 7th Ave/State Road 441- 1 Block West of I-95)
ARTISTS ON DISPLAY
The renowned Sculptor, SALVATORE ZAGAMI, father of Chemical Line Imagery, has exhibited in the company of Fernando Botero, Kenny Scharf, Andrew Wyeth and Conrad Marca-Relli,  to name a few. On display will be his 'psychological' works as well as his legacy of earlier sculptures and multimedia works.  In evidence is his world view, to paraphrase, "Making my art is my only way to participate in the world. It is better to create than destroy. Destruction is simple. People who create rather than destroy are evolving into the architects of our society and the standard bearers of our hopeful future. " Titled "Man's Best Friend" Pretty brazen title for the year of #MeTo
DANIEL STANFORD, fine art luminary has traveled the globe in a quest for higher planes of being.   His signature style is evident on acclaimed campaigns that include Lancôme Cosmetics ™ and Guess Jeans™.  His cultural influences play an integral role in his aesthetic and a multimedia process informs his work as artist, painter and photographer.  His celebrity portraiture appears in the collections of Rhianna, Snoop Dogg, Lady Gaga and his equestrian influenced 'Arabia Dream' is featured in the film 'House of Versace'.  With distinguished Galleries and fellow artist  Data – Stanford will be curating the two group exhibits.
YANLUIS BERGARECHE a masterful futuristic realist is considered a " rock art star" and immensely successful in the cosmopolitan Havana , Cuba.  Bergareche relies on a profound connection with the nature of things  and depicts a world that is off kilter, and out-of-sync with the natural harmony; that is life itself. This prescience is evident in his breathtaking obras exhibited for the first time to coincide with  ArtBasel – Miami.  The 18th iteration of ArtBasel-Miami is a city wide event and uber art fair that has its genesis in a celebration and veneration of Latin Art, from Botero to Bergareche.
 Behind a visage of Zen like calm, Bergareche is  an artist that commands  his craft with imagery of roiling complexity.   He will exhibit his mastery of the medium with a live mural creation at the Miami Fashion Collective 4PM on Saturday, December 8. 731 NW 28th Street, West Wynwood- FAD.District. (Fashion Allapattah Design District).
Bergareche is a startling milestone on the darkly lit road once traveled by the likes of  H.R. Giger  (the son of a botanist, a friend and kind gentle soul) Bosch, Bruegel, Lovecraft, Poe and Kafka.
We are at a nexus of survival of this curious species  or what seems our inevitable demise…as TS Elliot mused "this is the world ends , this is the way the world ends, not with a bang but a whimper…
Also on display will be contemporary works by
TRAN$PARENT https://sflchronicle.com/2018/11/28/famous-athletes-celebrities-politicians-are-supporting-money-artist-josh-leidolf-aka-transparent/domenica-rossi/
RACHEL HARRIS, SHAWN  KOLODNY , CERJ LELONDE currently residing in China and collected by Moroccan Royalty, DUDLEY BASQUIE, JOHN PAUL MARTIN an early collaborator with BRITTO, RICHARD HENRY SAENZ direct from Panama cities burgeoning art scene and and 'rough and ready' Fashion Photographer STEWART PRICE.
Saturday – December 8 from Noon to 9PM
Solo performances by singer song writer from Colombia, Ignacio Naranjo, who recorded his first LP in Criteria Studios  home of the Bee Gees and Julio Iglesias among them. He  will be performing original  compositions with  acoustic guitar accompaniment that includes, Sir Dylan Duke spinning Deep House and Alain Guerra organic Percussion throughout the day.  Next door will be four days of celebration of the newly previewed Flamingo Vintage Pound with nonstop musical accompaniment  by the area's most sought after DJ's.  Arrive early to leave late.
A $20 donation for commemorative, vintage glassware provides guests with complimentary, premium libations  from  valued sponsors.  Proceeds in part donated  to Wisdom Land & Self Sustaining Shelters – ArtForPeaceAwards.com, founded by Dame Munni  Irone of Beverly Hills, CA and New Delhi, India.  Special appreciation extended to the Churchill Center presided over by Dr. Dana Churchill in Los Angeles, CA.
artbasil.test POWERED BY
SWEAT LOCK ™ Patent Pending-  Fashioned from high performance, ergonomic Pro-Cool fabric ™  this tech-to-wear has the edge on gadgets like Google Glass, which is expensive, bulky, and downright goofy. Here is a high-tech wearable that is not only 'cool' it is,in fact, cooling. SWEAT LOCK ™ increases your comfort zone all for a 3-pack at $19.99.  (AMAZON LINK  'Sweat Lock Disposable Hat Liner')  A sustainable item SWEAT LOCK extends the cap's lifespan with less waste and more pleasure.  Instead of guarding that priceless limited edition 'Yankee' or 'Heat' cap under lock and key,  the wearer can sport it in public to the envy of all. No charge for the  bragging rights that are priceless.  According to Jay 'The Kidd' the most common question they are asked by purchasing agents and customers is "why did it take so long to come up with this indispensable accessory? ".
SWEAT LOCK, disposable cap liners, the au courant fashion accessory is manufactured in Pennsylvania, the Cayman Islands  an offshore banking capital and one of the planet's most pristine barrier reefs. Unlike the Australia's Great Barrier Reef, the Cayman Islands are a short 'hop skip' from Miami's shores where Jay and Danielle are investigating commercial property for another 'Sweat Lock' workshop.
Jermaine 'Jay'  Kidd, says when you wear SWEAT LOCK you  fashion sense moves up a notch, wear it with pride .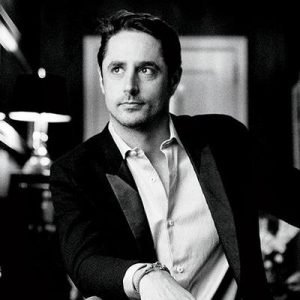 South Beach Brewery – Co-Founder of South Beach Brewing Company, Lorenzo Borghese and Trey Jagger, visionary entrepreneurs will be presenting .  Borghese returned last week from a cooperative global confab in Hong Kong with the founder of Co-Modeco /Pac Rim Business Council Holmes Stoner intent on expanding the South Beach Brewery horizons and affordable homes in South Florida (co-modeco.com) .  Borghese , a philanthropist to the core' modestly down plays his role as a "Bachelor" in ABC's ninth season.  The Brewer duo will keep guests sated with beer based infusions of Strawberry orange mimosa , south peach Shandy and Blood Orange Sunset.  Yumm!
https://www.myrecipes.com/extracrispy/this-former-bachelor-contestant-is-opening-a-brunch-themed-brewery-in-miami
Lamborghini Estate Wines are award-winning and world renowned. The estate was founded by Ferruccio Lamborghini – best known for creating the line of luxury sports cars by the same name and  is located in Umbria near Lake Trasimeno. Watch for Antonio Banderas reprising the life and times of the Lamborghini  'famiglia' along with an A List cast that will be announced soon.   Banderas  as honorary President of Miami Fashion Week has made sustainable and humane fashion his cause and South Florida a frequent and favorite pastime.
Salvatore Zagami Image
Daniel Stanford
Creative Director
art@daniel-stanford.com
Cristiane Roget
Creative Director
Co-Founder Co-Modeco.com
310-220-9118
Lawrence Johansen
Livin Lux
305-522-5677
Jennifer Sclafani
Showroom-305.com
Founder- Miami Fashion Collective
917-293-0140
ADAvenueGroup
Francois Huynh
1-408-833-0381
Paris, France + Houston TX
AdAvenuegroup.com –