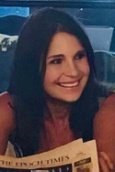 By Sr. Correspondent, AdAvenueGroup/ Forbes France rogetlink@adavenuegroup.com
Ft Lauderdale/FL  Publix Health & Fitness Expo – Fort Lauderdale A1A Marathon and Half Marathon – with a hub in the Galleria Mall – Nieman Marcus destination. Valentine's Weekend was RUN BY THOSE WHO RUN IT ALL – 1000's engaged at the Lift Off – Levitate & Love Lounge. This year's annual expo was produced by Matt Lorraine, Jason Miller and their cracker jack team of Exclusive Sports Events. There were the expected pre-marathon jitters, Q & A sessions and more hydrating drinks than a melting glacier but the real crowd pleaser IS there was a CROWD! Albeit with the vagaries and unwieldy nature of a year long pandemic, the occasion was pared back and all social distancing protocols were in full force. 10,000 Participants in the Publix Health & Fitness Expo
Publix Health & Fitness Expo
On  February 12 & 13 some 'Valentines Love' was shared at  the  Exclusive Sports Event and 25 mile Marathon along Ft Lauderdale's pristine sun drenched beach. The weekend brought out 1000's of sports and health enthusiasts in an immersive, in-person gathering at the 'Publix Health & Fitness Expo' in the Galleria Mall on Sunrise Boulevard where brands activated with clients and business prospects intermingled with an enthusiastic public!
Among the underwriters and patrons were  Mission Foods, Chameleon Cold Brew, Zephyrhills Water, Budweiser, Vita Coco, La Croix, Nature's Bounty, Sundown, Pure Protein and  BodyArmor Sports Drink .
Joining the festivities was VIPictures, ' Lift Off – Levitate and Love Lounge'. Among those bringing their P.C. (Post Covid) message to the fore were Dr. Cynthia Dougherty,Ph.d with her bespoke gift box of ground breaking CBD Products 'The Greater Self Boxes' , Kristen Connell Schwachter's 'the Rewired Mind' , Co-Modeco.com,Compact Modular Eco Homes, Rum Barcelo, aged Dominican Rum, Top Doctor Magazine and AaltoHyperBaric Oxygen Group with Shirlee Jackson, Greg Kealey and Hector Eusebio advancing Hbot therapies for all those with an athletic bent.
The over 10,000 guests were leaders in the health, wellness, wealth, sustainable fashion, eco products and services arena. Media Partners AdAvenueGroup , Zrills Communication Technology were out front reporting on an estimated 4000 Runners and Sports, Health, Wellness and Fun enthusiasts.  Goose Park Productions/Cool Pplz  included presenters in their weekly PodCast  reaching 1000's more.  CEO Colin Roth of Top  Doctor Magazine met with members of the functional medical community throughout the show.
Watch the high traffic web outlets VIPictures.com, ArtBasil.org and Coolpplz for future Exclusive Sports Events that are currently in the planning stages.
Year 2021 is turning out to be another monumental challenge.  From local communities to around the globe everyone continues to be impacted by an unprecedented 'time-out'.  Spring saw us staying home, regrouping and reconsidering that existential 'important'.  Summer saw us speaking out and standing in solidarity with all 'Black Lives' and societies 'At Risk & Vulnerable'.  Winter foreshadowed, hopefully, the dawn of an era where citizens question authority in the media , government and excoriate the powers that be , while taking personal responsibility for their futures.
Like many of you, we at the Publix Health and Fitness Expo and Marathon along with friends, family  and colleagues have been profoundly affected. Today you and yours are invited to crawl out of the Covid Cave for a Fresh Start.
Exclusive Sports Events, ESM, Inc. prides itself on endeavors that include, but are not limited to, producing world class events and sports marketing for a host of break-out and legacy companies. Overcoming challenges and buckets of sweat equity later, Matt Lorraine and Company are on a path to a new way of engaging and incomparable business growth in behalf of their clients and associates.
Call now 310-220-9118 (VIPictures.com-ArtBasil.org) or 786-690-8984 Giovanni & Esty  (Cool Pplz)  or Brandon (Goose Park) 305-206-0748 to Reserve Your Space for future events, gatherings and occasions (without delay) and to discuss your goals and expectations.
word count 388
Cristiane Roget
Sr. Correspondent
AdAvenueGroup/Forbes
rogetlink@AdAvenueGroup.com
eat@artbasil.test
310-220-9118
Kristen Connell Schwachter
www.therewiredmind.com
Mind Set Trainer & Hypno Coach
Matthew J. Lorraine
Chief Executive Officer
Exclusive Sports Marketing, Inc.
Lorraine@exclusivesports.com
http://ExclusiveSports.com
READ MORE:
Greater Self by Hampton Beauty and Best Selling Author Cynthia Dougherty , Ph.d . A must read "Lost Found & Rewired" Mind Tools to Shift You From Stressed and Frazzled to Calm & Vital"
Kristen Connell Schwachter – Corporate & Personal Mindset Trainer THE EDGE METHOD & Program is a revolutionary process that leverages neuroscience, in each session, to guide the brain to REWIRE and RECODE the unwanted mental pathways & patterns.  And, unlike "talk therapy," the sessions tap into the wisdom of the mind to neutralize troublesome emotions people spend months or even years working on; such as inner limitations, addictions, negative beliefs, behaviors, as well as fears, stresses & anxieties. Align with your true potential and manifest your best life! THEREWIREDMIND.COM
Related SUN-SENTINEL.COM
Aalto Hypermaric Oxygen– Hyperbaric Oxygen Therapy (HBOT) located in Margate , California and Century City , Califoronia and soon to be expanding to new locations in Europe and beyond enhances the body's natural healing process by inhalation of 100% oxygen in a total body chamber. This scientifically proven evolutionary medical treatment is administered by their highly trained and empathetic team of professionals to treat a variety of indications especially in improving sports performance and accelerating recuperation from sports injuries. Find out why at the Health & Fitness Expo , February 12 -13 why countless medical studies have concluded that hyperbaric oxygen therapy is highly effective in treating a wide range of conditions and ailments that most health care facilities cannot. Pure oxygen is nature's way of healing, it only natural.
Direct Merchant Finance.
At last and with great anticipation DIRECT MERCHANT FINANCE is providing sole proprietors with Affordable Options for Business Capital. The company under the direction of John B. Di Canio is a dedicated and empathetic marketplace for small business funding—The company has a legacy of assisting small business owners in successfully funding dreams across the entire United States. Get capital as low as 7.00% and funding up to $6,000,000 with Direct Merchant Funding. Find out how at the "Launch – Lift – Levitate & Love – Lounge" this weekend !
My Soxy Feet is a brand of high quality, fun and inspirational performance socks. All socks are constructed with the athlete in mind, utilizing the most up-to-date knitting technology combined with durable, moisture-wicking materials. Each design is uniquely created with vibrant colors and an inspirational message. Their athletic gear appeals to people of all ages and is guaranteed to bring smiles, and encouragement to get out and get fit.  The company was born in 2012 with the "Heart and Sole" design to raise money for NBCF, honoring the owner's mother/runner who passed away from Breast Cancer, and those touched by the disease. As a small, woman-owned business, My Soxy Feet strives to share their passion for fitness and fun, while continually supporting many local and national non-profit organizations.  The mismatched yet coordinating, colorful socks emphasize "you don't have to be a match to be a pair"  and is significant to all aspects of life, not "sole-ly socks! https://www.mysoxyfeet.com/
Aaza Botanical Beverage Formulated from natural Egyptian Extracts, Get Your Sparkle on with the power of nature! Founded by Misha, She confirms , "We support environmental awareness, just business practices, and health, and our selections illustrate that. Our mission is to create beverages for the whole family to enjoy. We have mastered the art of blending Hibiscus with other botanical extracts to deliver a rich and enticing flavor. We believe in the body as a temple and have traveled the world in search of the finest ingredients. All our growers come from a background of many generations' expertise and produce their crops using 100% natural methods. With ingredients harvested and packed at source, every beverage that we produce is rooted in the concepts of authenticity, great taste and well-being. https://hibiscusbeverage.com/