ART BASIL to Coincide with ARTBASEL – Where CUISINE meets trending sustainable COUTURE,  the first Conille COMPACT MODULAR  ECO HOME show model & Indie CINEMA premiere and PANEL at the Nexus of CONTEMPORARY COLLECTIBLE ART with a message.
by Cristiane Roget – Sr. Correspondent , AdAvenueGroup.com – Forbes France
The makers of this year's Art Basil  (artbasil.test) take extra-ordinary pleasure in inviting you, your company and trademark to be out front of ArtBasil's three month press &  promotional campaign complemented by creative art exhibits.  After all you have invested in bringing your brand to market we are with you to provide the media and face time leverage you deserve.
Join us at AdAvenueGroup.com – Forbes France and Vector International Pictures (VIPictures.com) along with friends, family's and associates.  Art Basil is an immersive showcase, event exhibition , reception and Imed Spa's Health Wellness Beauty Bar & Lounge.  'Seeds' – @Madeyouthinkco  Fashion Showcase and the Victoria Diaz Design Studio in the Wynwood (art) Building, South Beach Sagamore and the Fashion Allapattah Design District will be our venue destinations.
The ArtBasil Media Campaigns and press receptions will coincide and complement the 17th Annual Art Basel – Miami.  Our goal is to engage your existing and future clients – customers , audiences, followers and 'fans' and provide you with "deliverables" that include press mentions, visual assets for postings, access to future clients and courtesies extended to your current associates and customers.
——————————————————————————————————————————————————————————
ARTBASIL CALENDAR 2019 
Venue 1.  WYNWOOD BUILDING  & GALLERY LOBBY – 2750 NW 3rd Avenue, Gallery – 33127
Press & Media Reception and IMed SPA Health Wealth and Beauty Lounge and Spa. Thursday, December 5  6pm to  9:30PM – Wynwood (art) Building and Friday, Dec. 6,  6 to 9:30 pm – Wynwood (art) Building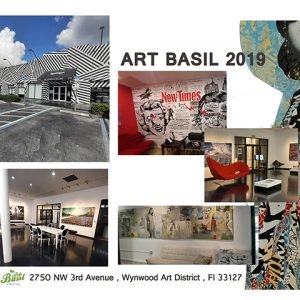 ---
Venue 2 FASHION ALLAPATTAH DESIGN DISTRICT – GARDEN PARTY – CO-MODECO REVEAL I  PRESS RECEPTION & PREMIERE OF MOHAMED HASSAN , Le Corbeau Short.  
Saturday – December 7  from 11am to 8pm, Open House – Press Conference 6pm-8pm  I  First Look  – Compact Modular Eco Home Debut – Host Pierre Conille , Chefs Showcase paired with complimentary libations
SAGAMORE HOTEL – Optional –  Deck Available upon request. December 5 – 8 Lobby Gallery &  Cabana Exhibit Spaces – Available Starting at $10 K.  Partial Proceeds – Fundraiser – RHC Foundation – A Gift of Wisdom Computer Lab & Library
——————————————————————————————————————————————————–
ART BASIL GALLERY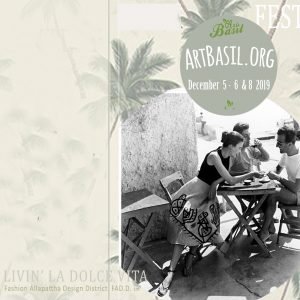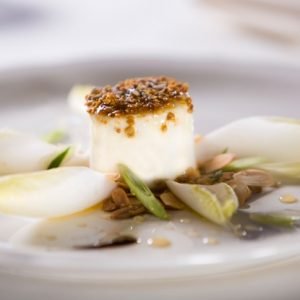 Invited Guests: Global to Local Press  – Architects -Builders – Contractors -Collectors – Land  Developers – Government officials – Collectors – Decision makers – Recording Artists – Athletica – Leaders in Environmental Sustainability.- Family- Friends and Sponsors Clients.  Our guests and participants are increasingly moved by the power of fine food, sustainable fashion, culture and are embracing a healthy lifestyle to amaze , enchant and provoke.
UNDERWRITERS and SPONSORS are afforded wrap around BRANDING OPPORTUNITIES and MEDIA EXPOSURE.
YOUR OPPORTUNITY TO JOIN IS NOW.  ART BASIL was founded in 2013 by CHARLIE COINER-ROCK GARDEN HERBS and inspired by his colleague Hunter Doherty "Patch" Adams an American physician, comedian, and social activist. Charlie was joined by Attorney STEVE ROSSI ( Ft. Lauderdale Mayoral Candidate – STEVE LEVINE Getty Images -JOE SELVAGGIO and PAUL PIZZO of PDFFOODS, Artist NOVA VILLANUEVA, Publisher KATY LYNCH of DINE MAGAZINE and GEORGE BILLIS – Founder of RED DOT FAIR.  CELIA EVANS of Planet Fashion TV also played a pivotal role in the genesis of ART BASIL.
ART BASEL 2018 , AT THE VERY VANGUARD OF CREATIVITY,  IS DECIDEDLY ONE OF THE WORLD'S MOST JUBILANT & FRESH GATHERINGS OF ARTISTS & THEIR TRIBES.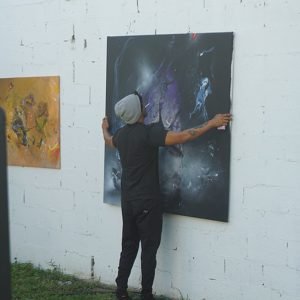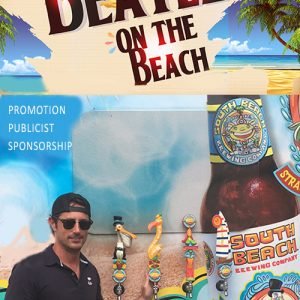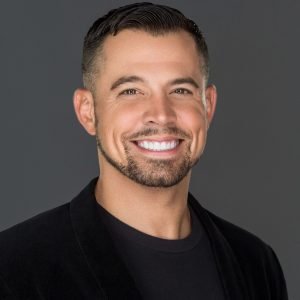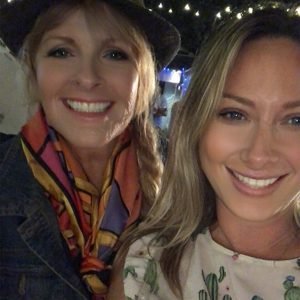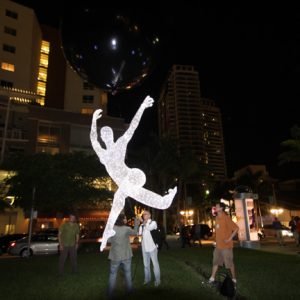 —————————————————————————————————————————————————————————–
OPEN CALL FOR GROUP & INDIVIDUAL ART EXHIBITS – ARTIST TO BE ANNOUNCED OCTOBER 30, 2019
You may utilize CISION and AGILITY Databases, courtesy of AdAvenueGroup.com  that comprise a million + writers, bloggers, Influencers, editors, and journalists within 600 Categories and from 100 + countries.  A minimum of 3 TARGETED multi-media press releases will be distributed with your name, website and image.  Francois is the proprietor to Million news outlets. Metrics and analytics are provided within 10 days of publication.
Our Public Relations embrace approximately 3000 Decision Makers in the worlds of Functional Medicine IMed Spa , Sustainable Fashion , Organic Beauty, Eco Friendly Affordable Housing  and Building protocols and Culturally infused Cuisine and CoalFire Roasters CBD coffee.
To Review a complete list of media outlets fr.huynh@ad-avenue.fr – rogetlink@adavenuegroup.vip
UNDERWRITERS RECEIVE – LOCAL – NATIONAL & GLOBAL MEDIA & BRAND VISIBILITY YOUR BUSINESS DESCRIPTION/ LOGO TO BE INCLUDED.
• Areas Available at Wynwood Building and the Allapattah Yard available for Pop-Up shops & Demonstrations
• Brand Positions Throughout the Property – Share your vision
• Privately Branded Event Rooms/Basil Bar & Health & Wellness Eco Lounge
• Elegant & Refined Off-Site Event Related Marketing/Promotion
• Discreet Banners To Be Supplied By Sponsors with 10′ by 5 '
• Your Company 'Boiler Plate'  inclusion in two  pre and post media Alerts  – 3 TOTAL (VALUE $1200) with Metrics and Analytics.
• Posts on ArtBasil.org , AdAvenueGroup.com  – Forbes France – Getty Images – the 19th Hole Magazine – print – social media & targeted outlets
• For a complete list of Invited Media fr.huynh@ad-avenue.fr and rogetlink@adavenuegroup.vip
• Facebook Page posts (digital content -visual assets- Instagram Pages @Culinary Art Basil , @ecoworldluxury @madeyouthinkco @
• Digital Content posted with Sponsor Logos by David Brinko Photography
• Gifting Suite with designer totes – IMed Spa Health and Wellness Eco Lounge & Visible Display of your products.
. Video Wall – with original digital content -Optional EXTRA
• Inclusion in Elegant Printed and e-invitation
• For early commitments logo included in Sponsor Deck to be distributed to 2500 companies and fashion art publications and new outlets.
• Branded Video – News Coverage by LSD Productions & others – Optional EXTRA
• Signature Cocktails for Beverage Sponsors with table tents, recipes, Food products are welcome!
• VIP three day Passes for a designated # of Sponsor Guests, no limit
• Live Entertainment , Hector Mendez Studios
• Designer Totes & Retail Size Swag Opportunities, Gifting Lounge for ALL Guests
• Discounts & Invitations to exclusive ArtBasel Shows, Parties and Events
• Optional dates to host a pre-party for VIP attendees – EXTRA
• Inclusion in the ARTBASIL website
• Private Basil Beauty Lounge for quick makeovers , optional -EXTRA
• Photo Opportunities with Celebrities and Influencers
• Special Hotel Discounts, AirBnB Direct Access & Luxury Amenities – Act Fast
BRANDING OPPORTUNITIES, ACTIVATIONS and SPONSORSHIPS begin at
$1500. (TRADE & CASH) 
$3500. (TRADE &  CASH) with all EXTRA Options Included
$10,000 TITLE SPONSOR (Customized Proposal) For 5 months Press , PR and Promotion includes space at Sagamore art Hotel 
Tax Deductible With 15% Net Proceeds to RAINBOW HUMANITARIAN CARETAKER FOUNDATION
ArtBasil provides abundant opportunity for you, your business and your trademark to fully engage your/our guests with a host of memorable experiences and vastly increased brand visibility with metrics and analytics. Space is limited to 1000 guests per gathering – consisting of an ad hoc group of Art Collectors, Purveyors of Luxury Lifestyle, directors of Acquisition , distinguished Press Corp, Decision makers,  established and emerging Designers, Bloggers, Photographers, Digital content producers & Media mavens.
TASK LIST FOR SPONSORS:Please send Logos and appropriate images for re – publishing to rogetlink@adavenuegroup.com, eat@artbasil.test, madeyouthinkco@gmail.com fhuynh@adavenuegroup.com
A simple, honest letter of agreement is available .  $500 good faith deposit required at time of signing.  2nd Increment – October 15, 2019 with balance due on or before November 15, 2019
Cristiane Roget
Press – Public Relations – Production Manager
VIP PR -AdAvenueGroup
croget@adavenuegroup.com
o.310-220-9118 or 561-419-0303
Syrunner Communication Tech
President – Founder – Consultant
Webmaster
Eduard Villanueva
info@syrunner.net
Francois Huynh
President – Founder – Consultant
AdAvenueGroup.com
fr.huyhn@ad-avenue.fr
Pierre Conille
Consultant – Innovative Housing Solutions
pconille@hotmauil.com
David Brinko
Photography -Producer- Adventurer
Curator ArtBasil.org
dbrinko@evp.photo
Kinga Miller
Building Co-Modeco Consultancy
954-465-0795
miller.kinga@yahoo.com
Celeste C.
@MadeYouThinkco
"Seed" Couture
David Fleming
Creative Director
Neptune Designs – Disney
Los Angeles, California
Victoria Diaz
design@bk-b.com
Designer – Builder
Wynwood – Colombia