June 21, 2021- For Immediate Release
by Cristiane Roget, Sr. Correspondent, AdAvenueGroup-Forbes France edited by
BlueWhale PR-Rosalie Hagel
Miami/FL Sustainable Swim Week, an official Miami Swim Event, brings Couture Crypto & Consciousness via The Rewired Retreat and Sustainable Fashion Showcases. The event is set to coincide with the 32nd Annual Miami Swim Week from Thursday, July 8 to Sunday July 11, 2021. In association with AdAvenueGroup – Forbes France and ArtBasil , The Rewired Mind is hosting an immersive journey in a full spectrum of beauty and well-being that is curated to be inclusive, stress free and fun. The Rewired Retreat is at the nexus of the most sustainable swimwear, resort ,enchanting evening and luxury accessory reveals. Kimpton Angler's Hotel South Beach- 660 Washington Avenue, Miami Beach, FL 33139. For more on Kimpton Angler's or to book a stay visit www.anglershotelmiami.com
Miami/Florida June 22, 2021
Join in a sustainable showcase designed to re-imagine and re-define fashion that is created and consumed in a way that can be, quite literally, sustained, while protecting both the environment and those producing garments. Sustainable Swim Week guests are invited to immerse themselves in the Rewired Retreat presided over by Kristen Connell of the Rewired Mind. The health and wellness gathering's, panels and showcases are set to unspool at the Kimpton Angler's Hotel, Thursday July 8th ,Friday July 9th from 8am to 3pm. An independent activation, Saturday, July 10th will see Tayo Ishola's 'Back to Eden Fashion Show' elevate small businesses, women in leadership and wellness with resort and swimwear highlights four woman-owned brands: Eido Swimwear (also the event host), Abacaxi, Jnaba Diallo and Voglia Swimwear. With a Alluring rooftop finale by Dreamhouse Marketing and Branding Group, direct from Los Angeles and NYC.
The program is curated to provide and insider's guide to Sustainable Wellbeing on all levels via -Beauty & Mindset – Fashion & Environment- Personal Empowerment – Financial Intelligence with production by UpLightMiami whose staging is unparalleled .
Distinguished panelists will create immersive experiences and transformation sessions during several activations that are sure to up-level the weeklong string of fetes and fashion. The retreat is designed to rejuvenate, refresh and reboot. All-natural beverages and gourmet appetizers will round out the day crafted for those seeking a full spectrum of upgrade both inside and out.
'Sustainable Swim Week and Rewired Retreat' is an engaging experience with meditation, mindset reset, immersive beauty demonstrations, and conversations with those at the forefront of sustainable transformation and a plethora of sizzling fashion and fun.
Among those slated to attend the day long sessions, Tiffany Sexton is presiding over the 'Texas contingency'. Her mission is to help victims "thrive after trauma". Her mantra is "You can't change what has happened, but you can create a better future if you choose to via operating as a survivor," resonates especially today.
Also on the panel is Forbes Riley, Award-Winning TV host, Author and Motivational Speaker is one of the World's Leading Health & Wellness experts and National Fitness Hall of Fame inductee. Shannon King -Transcontinental™ Miss Texas USA Universe, Natalie Craig, 'Walk in Their Shoes' – a philanthropy empowering high risk children with new attire and sports gear in collaboration with Under Armour™ and Pamela Chanel David, with her mission to empower people to invent their lives and businesses to reflect our core self round out the morning.
Shelby Thomas, Co-founder and CEO of the Ocean Rescue Alliance, and 1000 Mermaids , a marine conservation and restoration nonprofit organization, brings her passion about preserving our natural ecosystems and creating a foundation for their appreciation to Sustainable Swim Week 2021. She will moderate a panel that will parse the pro's and con's of Crypto Currency. While crypto currency is the buzz word of today there are still doubts about the consequences of wide crypto currency adoption. In particular, many skeptics and environmentalists have raised concerns about the energy consumption of crypto currency mining which may cause increased carbon emissions and exacerbate climate change. Shelby and panelists will demonstrate how her nonprofit combines art to aid in communicating science to the public in impactful ways.
Fashion Showcases are scheduled to include but not limited to Tayrn , a recent Santa Monica transplant of Sage La Rock Swimwear, a sustainable luxury brand, which produces all swimwear out of upcycled fishing nets ethically in Miami & Los Angeles. She is joined by Annette Biddy Oliver who is spearheading Sustainable Swim Week's Rooftop Grand Finale with Lisa Nicole (Bravo's 'Married to Medicine') Collection, Alani Taylor by Timeekah Murphy, Alister Mekhai Eyewear, Jaylen Brown for the 7uice Foundation, the House of Greylin Purnell, channeling Todd Oldham and to pack it all in stylishly Tote N Carry among others.
Another first will be the creation of first Model's NFT by the Wagmi Think Tank, "we're all gonna make it". Several Sustainable Swim Week models will participate in the very first NFT Digital launch that will capture their turn on the run way. Much of today's cultural icons, whether a CD or a poster of a cherished video recording are being subsumed by our ability to own anything digital by investing in a Non-Fungible Token. This will serve as the launch of the World's FIRST Model based Crypto NFT. Featuring Crypto Cocktails by Singani63 and Rum Barcelo.
Read More About our Distinguished Participants
Kristen Connell, the founder of the Rewired Mind, has curated 'The Rewired Retreat' with a focus on Sustainability at the core. Her collaborative vision for this event is to: create change and provide space for elevated conversations, inner clarity and alignment amid the pervasive challenges to well-being. Panelists to include distinguished leaders in philanthropy, personal empowerment, financial intelligence, environmental conservancy and beauty solutions that create inner balance that culminate into effervescent outer beauty.
Kristen is a heart centered practitioner and mindset coach that uses revolutionary neuroscience-based methods. Connell's process is powerful & permanent creating inner peace and harmony by addressing the root causes of issues. Through strategic intervention, Kristen has empowered numerous clients to heal and recover from the past, replace-restore their outdated belief systems and ultimately trust in themselves.
This creates synergy in the mind required so that every client can create a fulfilling life experience from the inside-out. It's from there, they can navigate & neutralize challenges by tapping into their inner wisdom for higher knowledge.
Whether it is through individual or group re-wiring programs, she has created space for her clients to find stability and peace in every area of their lives, a multi-dimensional quality that impacts our entire structure, physiology, emotions, thoughts, behaviors and all our relationships both personal and professional.
Kristen is creating a healing legacy for those that choose to join her on the journey to create a new version of their enviorn (MENTAL) reality towards human growth & flourishing.

Annette Biddy Oliver – Dream House Marketing & Branding Group
Founder, President, and CCO of Dreamhouse Marketing and Branding Group has become an fashion icon in her own right with a roster of the most sought after designers in the fashion pantheon. She is best known for her breathtaking productions in New York, California and now Miami. Her company plans countless brand launches, fashion reveals and pop up shops in a year, paying attention to all the details and giving their high-profile clients peace of mind. In her own words, the goal is to "try to tell a story."
Shannon King
Reigning Transcontinental ™ Mrs. Texas USA Universe Ambassador for The Pledge Campaign Against Domestic Violence and Abuse as an overcomer of child sexual abuse, her passion and calling in life is to share her story to help women and children survive their trauma and thrive in life. As the creator and host of A King Size Life podcast that is all about getting off the sidelines of life and living this one life, we've been given in the biggest way possible, she interviews women that have overcome many obstacles to live an extraordinary life. Children and women are inducted into a mindset "that no matter their circumstances, they are not alone, and they can create a beautiful life." She is the mother of 3 incredible children and married for 23 years. Her husband Michael is a cherished and wonderful Stay at Home Dad. She provides the income as a successful Commercial Real Estate agent, co-owner of Synergy HomeCare of Lubbock and Non-Toxic Living Educator.

Pamela Chanel David, MBA
Pamela's mission is to empower people to reinvent their lives and businesses. A business is reflective of the core energy of one's self. She specializes in the transition from employee mindset to that of an entrepreneur. Much of her professional career was spent with the Macy*s organization in the cosmetic and fragrance industry. Having reached a senior level management level, she celebrated the world of entrepreneurship by opening a special events company.
Today Pamela is author of The Reinvented Life book and is Co-Founder of KissEla Agency Business Advisors.
She is a fifth-generation San Franciscan, and holds a BS in Speech and Auditory Sciences from University of California at Santa Barbara and Master of Business Administration (MBA) from Drexel University in Philadelphia, PA.
Natalie Craig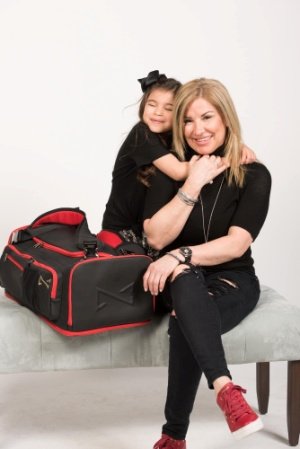 Natalie Craig's mission via Walk in Their Shoes is to create opportunities for children in the foster system to have dignity and self-worth via providing clothing and duffel bags to navigate to each foster home.
With the generous collaboration of Under Armour's Next Generation, Natalie and her organization been able to give new track spikes to over 25 deserving schools. We have watched kids break records and win District and State and when asked, how the kids broke these school records, they simply believed it was the shoes. Craig's message to the community is that these changes can empower high-risk children and support uplifting their esteem through providing new clothing, athletic apparel, duffle bags, and collegiate camps that ultimately promote the development of life skills, athleticism, and character building.
My passion is to change a negative past into something beautiful and strong with the simple change of new!
Forbes Riley
Award-Winning TV host, Author, Motivational Speaker, Entrepreneur, One of the World's Leading Health & Wellness experts (National Fitness Hall of Fame inductee). Forbes was voted the "Top 20 Most inspiring People on Television" through her roles as a sought-after spokesperson, broadcast journalist and Success/Results Coach to celebrities, sales teams & CEOs. As a motivational keynote speaker – she's affectionately called "The Female Tony Robbins."
Forbes Riley has created a trusted brand name for herself.
For direct contact: www.ForbesRiley.com
Tiffany Sexton
Tiffany Sexton's mission is to help victims of various types of abuse thrive after trauma. Her mantra is "You can't change what has happened, but you can create a better future if you choose to via operating as
a survivor." Her life has been a roller coaster of five steps forward and ten steps back. The cycle did not stop until she truly embraced that the first step in the journey is to honor and craft one's self-worth. With the knowledge that most people can't do this alone, her mission is to encourage, inspire and help navigate those in the healing process to love themselves believe they are worth a better life in order to create sustainable personal success. Her organization, "Living Your Best Life" is an important piece of the puzzle knowing it is easy to ride the roller coaster back to the depths of your trauma, depression, self-destruction, bad decisions and unhealthy relationships. She works with various organizations that have similar missions. Her calling is to partner with other organizations that have the same passion. There are many who join me in this fight who want to be there to love and support others and Fight the Good Fight.
Lisa Nicole Cloud
Lisa Nicole Cloud is a multi-faceted entrepreneur. She is the CEO for several successful companies including Elite Medical Associates, MAJL Diagnostic Laboratories, Elite Marketing Strategies, Lisa Nicole Collection and the Women's Empowerment Network and has been on Bravo TV's "Married to Medicine" for several seasons.
With a keen sense of style and a sophisticated eye for design, Lisa Nicole Cloud took the fashion world by storm with the 2013 debut of 3 lines: the Lisa Nicole Collection, the Lisa Nicole Diamond Collection, and the Lisa Nicole Signature collection. Her goal was to design high fashion, statement pieces for today's professional woman, Lisa's classy, timeless designs make a statement of elegance, power and sophistication.
Beverlee Felkner
Beverlee is a pioneer in the American botanical beauty space. She has been in the beauty industry for 14 years, spending most of that time working at the top salons on 5th Avenue, always holding herself & her craft to the highest standards.
Receiving years of education in world class cities like New York and London, her worldly travels and intellectual curiosity inspired her to thoroughly study the European beauty market. Noticing their ingredients were of the purest origins, she then realized most of the luxury beauty products she used were similarly rich in industrial chemicals. She then began a course in Italy for the business of organic skincare, & it was there on the Amalfi Coast where the idea of Beverlee Botanicals was born.


Sara Quiriconi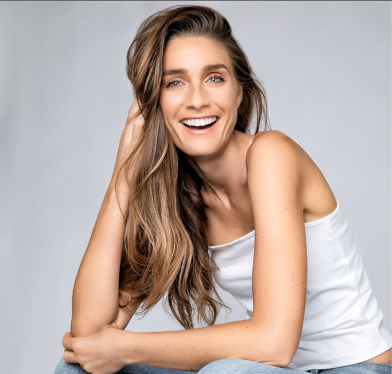 Sara Quiriconi is an actress, artist, creative producer, entrepreneur, and well-being travel authority. As a cancer survivor, and resilient soul overcoming various health challenges early on, she's an advocate of being a creator, not a victim, to create your own reality. Sara's mission in life is to story-tell, impact and inspire with a legacy of empowerment that last far beyond her years.
---
Sage LaRock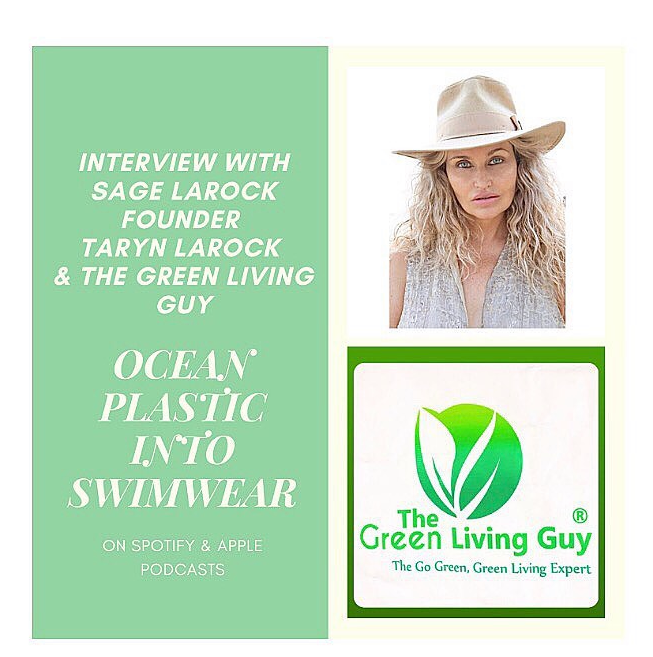 Sage La rock, a sustainable luxury brand, which produces all swimwear out of upcycled fishing nets ethically in Miami & Los Angeles will be debuting their latest collection during Swim Week 2021. Taryn works collaboratively with non-profit partners to advance creative solutions for the fashion industry that protect key global conservation areas & wildlife.


---

Shelby Thomas – 1000 Mermaids Artificial Reef Project , Ocean Rescue Alliance
Co-founder and CEO of the Ocean Rescue Alliance, a marine conservation and restoration nonprofit organization, that implements innovative techniques to restore marine environments. She is an expert in marine restoration and conservation, receiving her master's in Marine Ecology and currently completing her PhD in Marine Biology with the University of Florida.
She is an environmentalist and marine conservation advocate who hopes to inspire others to protect our environments. She has worked with various restoration projects including coral, seagrass, oyster, sea-urchin, and scallop restoration.
The Ocean Rescue Alliance artificial reefs create complex habitat space, enable species specific restoration and serve as ecotourism destinations that combines art and culture to connect the communities they serve. She now has worked with over 25 different restoration projects and continues to conduct research in this field. Through her research and outreach, she plans to assist in conserving, restoring, and better managing our ecosystems.
About The Wonder Woman Initiative:
On Saturday July 10 Tayo Ishola shares her vision behind Eido Swimwear to be presented at the Kimpton Anglers, Miami Beach. "It has always been important to stay true to our vision of women aggrandizement beyond borders, and we do this through our brand messaging, and also through the creative visual representations of this notion at our fashion shows. In a nutshell, Our Mission is not only to empower the woman, the mission is to stir up and enliven the power within the woman, to reinforce it, and to make it apparent".
Our heart and pulse that beats towards the honor of strong women, gave birth to the Wonder Woman Initiative; A series of ongoing projects and live events curated to uplift women within our community, and in the world at large. Through this initiative, we spotlight female survivors, women making an impact in business breaking new grounds, and women who are less privileged and need help becoming self-sufficient providers for themselves and their families.
We also offer small grants to women with startups and small businesses in underdeveloped countries. Over the years, we have partnered with brands like Bacardi USA, Three Olives Vodka, Novus Shoes, Kate Chan Design, etc. In the media, we have been seen on Miami Swim Week Guide, The Swim Journal, Ocean Style Magazine, Luxe Beat Magazine, FINE Magazine, Miami New Times, The Los Angeles Times, Fashion Week Online, Buzzfeed, Medium, Thrive Global, and more.
Giovanni Catalanello
Founder of NameinLight brings 'the capolavoro' to Sustainable Swim Week He started out in photography 15 years ago and is debuting a hologram technology that is nothing short of stunning.Providing real 3d visual Holograms flying in thin air, animated in 8 K color to captivate your audience. But this is much more than a pretty face, It is a 3d holographic integrated Cms system. Stay light years ahead of your competition with your own customized Hologram Displays.

Juan Carlos Caceres
Juan Carlos Caceres is a long-time resident of South Florida, who originally hales from Bogota, Colombia, giving him a unique perspective and understanding of both the local and international market and the nuances necessary to best serve international investors.


---
Fletcher Jewett
Fletcher Jewett has 28 years of experience in finance, real estate development and operations, giving him an unusually broad base with which to develop and deliver results in corporate finance, M&A, and strategic exits. His industry experience includes the founding of Founders Bank & Trust in Virginia, advisory of financial institutions, commercial real estate, technology, health care and consumer goods companies.