Join The Rewired Retreats, BK Style Foundation – NYC Sustainable Fashion Week, Pure Lorraine & Love Consciously in Association with Vector International Pictures SAVE THE DATES July 12 – 19 , 2022!
Greetings! 2022 may be the new global 'Awakening". When we consume less and share more. Sustainable Swim Week International Miami & the Rewired Retreat is set to unspool, July 12-19 2022 following on the coattails of the Climate Change Forum in Bahrain. (CC-Forum.com)
Join us in sublime and sunny Miami Beach.  Our Overview.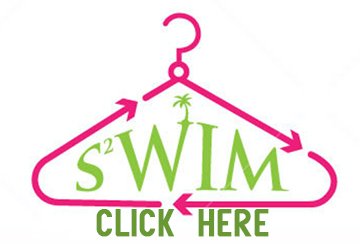 Open Sustainable Swim Week Deck
You are invited to bring your conscientious fashion, accessory and jewelry collections to our runway. Makers of organic and upscycled products will be on display at our eco and ethical pop-up marketplace to unspool at Miami Beach's most alluring runways and resorts. Venues slated to showcase S²WIM.com include the Kimpton Anglers and the Miami Beach Botanical Garden and beyond.  call@S2wim.com
The Ethical Fashion Movement is more relevant than ever. Follow with us the sustainable fashion 'thread' back to the source.  A thread that enables us all to create a more verdant and just planet, one swoon-worthy design at a time. Visit our prospective locations.  We are open for Collaboration, Sponsor Participation & welcome Designers with Eco Friendly Collections.
Replays of some of  our most recent Sustainable  Fashion Events:
Produced by Sustainable Swim Week International Miami  S²WIM
Why? Fast Fashion Graveyard
Consume Less.  Share More.
Special Thank you to New York Make-up Academy
Cristiane Roget –
Press & Media –
1_310-220-9118
roget@vipictures.com
@ecoworldluxury
Kristen Connell
Director –
The Rewired Retreat
Healthy Mindset
954-663-8446
kristen@therewiredmind.com
@kristenconnellofficial
Shelby Stone
Creative Director
646-246-7791
shelby1000hp@gmail.com
Rick Davy 
Founder/Director
1-917-586-1552
Fashion Week NYC
BK Style Foundation
@rickdavyfwbk
bkstyle.org
Merle Liivand 
'Clean the Cut'
Text only-954-393-9777
Ocean Ambassador –
3 x World Record Holder
merle@swimera.eu
@aquamjerle
Ed Villanueva
Zrills Digital Services
954-353-1937
www.zrills.com
Francois Huynh
CEO-AdAvenueGroup
415-359-5861
fhuynh@adavenuegroup.com
@adavenuegrouup (new)
Chevon Baily
Video Visual Assets
info@VideoByVon.com
Video Recap 2021 – Sustainable Swim Week -1st Annual Rewired Mind Retreat: