ARTICLE 5
Sunday – December 8 and Monday – December 9th the Destination De Rigueur is the Palm Plaza Court at the Miami Design District – 140 NW 39th Street, Miami 33137 Hosted By St Roch and Estefan's Kitchen, A Multi Sensory Culinary Destination
by Cristiane Roget, Sr. Correspondent – AdAvenueGroup – Forbes France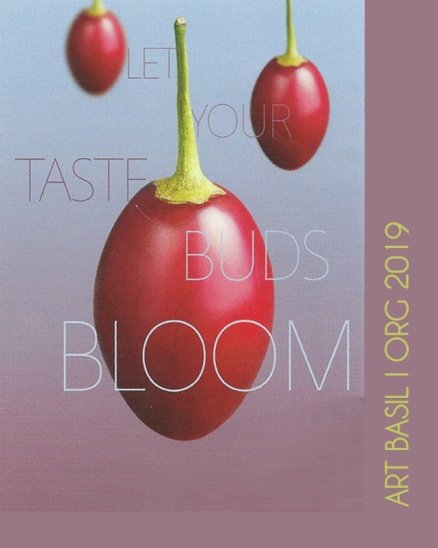 Miami/FL A daily calendar of independently produced events from December 6 to December 9 received the nod from ArtBasil Media Group, friends and associates. The four events combined showcase an exhibit of coral inspired art by emerging artists, Jasmine Gabriella, "the girl that could" with her super food snack Earthy Creations , Stephania A. Orrillo of Unmask Your Strength, and Joseph and Joshua Sagarribay of Fairlawn CAN rounding out the festivities. Impresarios Douglas Hardin and Kenzie Motai presiding. For Public Art at its most breathtaking take in the 'Fly's Eye Dome' by the futurist architect of eco-friendly habitats R. Buckminster Fuller. The AFC (Amercian FootBall Coaches) Wives Association, NFL Sisters in Service will be on hand to lend a hand.
Guests are invited to celebrate and cavort while repairing, saving and regenerating the planet's most at risk eco system, the planets dwindling marine Coral Reefs. "These delicate living creatures are threatened by ubiquitous sun tan lotions, climate change, a morass of plastic pollution and acidification," confirms Vasiliki Karlin whose Nayked Botanicals sun tan lotion is pure enough to drink. Called by co-host Scarlett Arana, of UnityIT, "our planet's lungs are gasping for air" and it is a survival imperative we must do something now to improve their health.
Founded in New Orleans in 1875 the fundraiser benefits the AFC (American Football Coaches) Wives Association, NFL Sisters in Service and a sundried planet conservation initiatives. St Roch Market puts a delectable spin on global cuisine with 11 gourmet ethnic eateries from Viet Nam's Tran An to Del Plin and Chloe and the Vegan Cafe serving up deserts so heavenly they will make you swoon.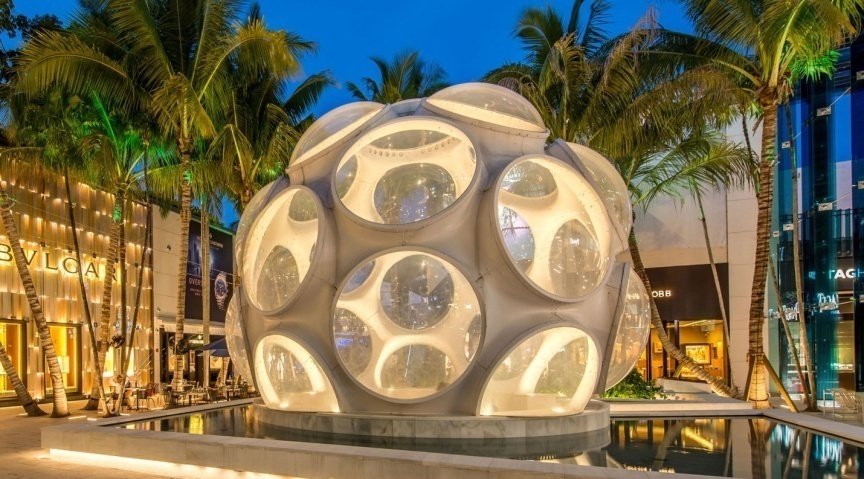 With impresario Douglas Hardin and Kenzie Motai curating the proceedings and rumor has it Emilio and Gloria Estefan gave the four day pop up activation their blessing South Beach Brewing Company is lending a selection of hand crafted brews and spirits and why not since one of Miami's most renowned contempo artist's Lebo graces each collectable bottle with garnishes of garden fresh Basil promises a night of which memories are made.
The makers that this year's SDG 14 (Sustainable Development Goals- a United Nations Affiliate) is presided over by Keynote Speaker Scarlett Arana, Founder and CEO of UnifyIT, Incorporated. She describes UnifyIT, Inc as "a one stop destination for social innovation and sustainability. Some of our more recent endeavors have included the recent production for Arkup.com the floating mansion and a leader in ocean conservation, with a mandate to reduce fossil fuel with solar power and is fully self contained to reduce pollution. UnifyIT is currently collaborating for ArtBasil, UnifyIT and the National Football League Wives , a humanitarian organization that advances community engagement.
"SIM, Social Impact Movement , the philanthropic complement to UnifyIT is described as building partnerships to promote social change in Miami by highlighting the United Nations Sustainable Development goals with a focus on SDG 14 , one of the 17 goals which is 'Life Below Water'," says Claudia Akel, Co-Founder and C.E.O. Pierre Conille of Compact Modular Eco Homes, Dr. Bastian Bartoli, Peter Hanna and Will Filippelli of Imed Integrative Medical Center, Victoria Diaz Design of the Wynwood Building, Dr. Zac Pillosoph, Humanitarian Veterinarian and Eddie Juica & Hector Mendez of Cold Fire Roasters Enterprises, in addition to Mo Hasan and James Egas of Intu Power are all contributing to the advocacy of building a more just and verdant planet.
At the nexus of Art (with a message) the ad hoc ArtBasil associates are ushering in a new perception of luxury where shaping a sustainable future with zero waste is an attainable goal.
word count 599
"Here is your chance to move the needle toward a more sustainable environment and a healthier and happier world" Tom McGrath – CEO VITALCleanTech.com  , UN Climate Summit

Saving the planet, stylishly. It is only natural.
For more information…
Media Partners

Cristiane Roget
Media Relations
310-220-9118
eat@artbasil.test
@eco world luxury
Miami FAD.D – Los Angeles
Francois Huynh
President – AdAvenue Group
Forbes France
Houston – Paris
Kacie Schweikhardt
President
Showroom 305 West
Pure Lorraine
Los Angeles – Santa Barbara
Gio Benjamin
CBD – Health
786-246-3432
coolpplz@gmail.com