Carpe Diem! Contact us for details in how we may leverage your brand message and create media visibility for your trademark, service or business. There are still opportunities to participate in the Top Doctor RX & Magazine Gala Reception, Art Installation, and Debut of the Top Doctor Clinic. The activation also includes prominent placement in the January 2022 edition of Top Doctor Magazine! We are where your guests will revive, imbibe, and embrace what timeless beauty truly is.
Friday December 3, 5PM- 7PM Four Seasons Hotel, 1435 Brickell Avenue, Skybridge, Miami, 33131 RSVP Required For Complimentary Admission contact –
Aviana – Lillian 910-729-0104 I Press & Media 310-220-9118
Beauty & Basel Sponsorship Deck 
Eventbrite RSVP Today – Four Seasons Beauty Before Basel
 MEDIA ALERT:
Miami/Fl Celebrate a new beginning. You are invited to the first ever VIP reception hosted by the world-renowned TopDocClinics – Miami. In celebration of Art Basel and the artistic world, TopDocClinics is proud to present the prestigious art of Richard MacDonald and Lillian Merritt. This exclusive event will be located on the Sky Bridge of the Four Season's Hotel at 1435 Brickell Avenue, Miami, FL 33131.
During this VIP event, you will have the opportunity to tour the physical location of Miami's #1 clinic and surgery center. In this never-before-seen access to TopDocClinics, you will learn more about all they have to offer including the Hyperbaric Oxygen Chamber, Cryon Therapy Chamber, Cosmetic Dentistry Services and more. TopDocClinics has shaped a uniquely innovative approach in treating and fulfilling all facial, skin, and full body treatments in the privacy of this state-of-the-art location.
In addition, you can expect to see, first-hand, the stunning work of Richard MacDonald, one of the world's preeminent living figurative sculptures. MacDonald has received countless awards, honors, and professorships within his impressive artistic career. Alongside his sculptures, Lillian Merritt will be displaying her emotive photographic prints. As one of the prominent up-and-coming photographers of the century, Lillian has been featured in galleries including the Carrousel du Louvre in Paris, France.
Plenty of light hors d'oeuvres and cocktails will be awaiting your presence on the Sky Bridge. TopDocClinics cannot wait to see you there.
Top Doctor Cocktail Reception, Art presentation and Debut of the TopDocClinics is where guests will revive, imbibe, and embrace what timeless beauty truly is. Friday December 3, 5PM- 7PM Four Seasons Hotel, 1435 Brickell Avenue, Sky Bridge, Miami, 33131 RSVP for Complimentary Admission contact – Aviana – Lillian 434-215-9002 & Press & Media 310-220-9118
Eventbrite https://www.eventbrite.com/e/beauty-basel-reception-art-basel-vip-cocktail-party-tickets-214270287197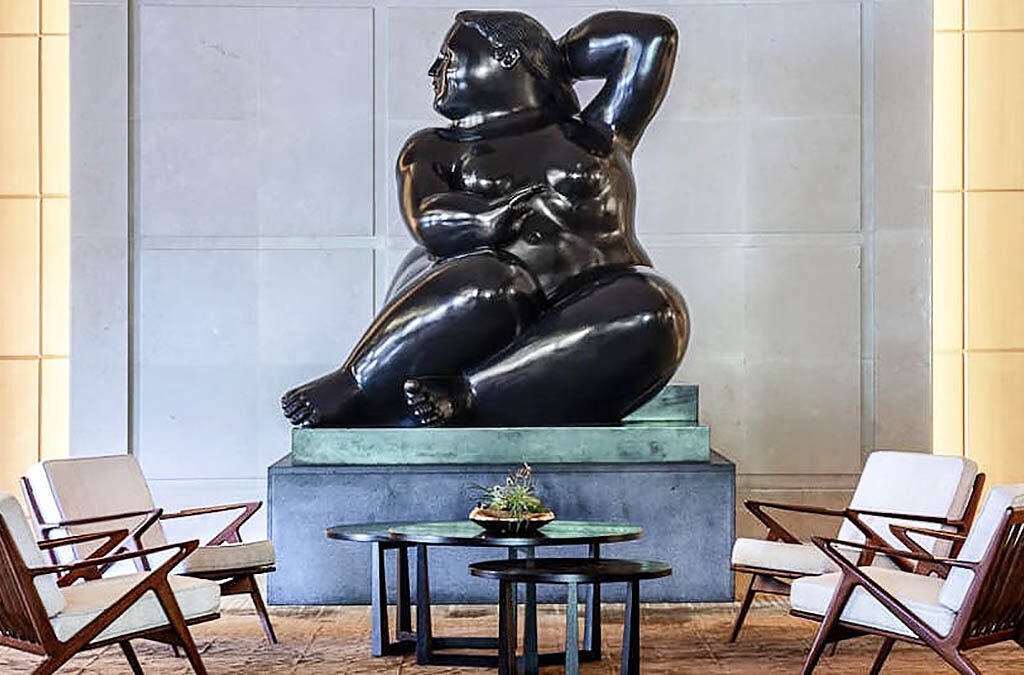 Word Count: 234
Cristiane Roget –Showrunner
Sr.Correspondent
AdAvenue Group – Forbes
310-220-9118 Tel/Text
press@vipictures.com
eat@artbasil.test
@ecoworldluxury
Kristen Connell
Founder
The Rewired Mind
954-663-8446
Kristen@therewiredmind.com